Electric Materials Company
Electric Materials manufactures high-quality electrical commutators, AC rotors, copper extrusions, forgings, and castings. Our products are sold around the world and service the electrical power, mining, transportation, military, and architectural markets. We provide custom engineered and manufactured products and services for the transportation, oil and gas, steel mill, power generation and distribution, mining, military, and nuclear industries. We provide dependable services to our customers in today's highly competitive markets. Our plant covers approximately 420,000 square feet with over 140 employees manufacturing products and services capable of meeting any customers specifications.
"As President of Electric Materials Company, I am proud to be leading this organization into its second century of success"
~Becky Ramsdell
Contact Us For All Of Your Inquires
800.356.2211
Electric Materials Services
Commutator Manufacturing
Electric Materials is a global leader in commutator manufacturing. Our expertise is recognized among transportation leaders, and our commutators are in service in some of the most demanding applications and harshest environments on earth. With complete start-to-finish commutator manufacturing capabilities, we provide a variety of clients with high-quality OEM commutators, rebuilt commutators, and rotor bars. Electric Materials expertise include:
From the rail industry to even naval submarines, commutators built by Electric Materials are trusted for their exceptional quality, performance, longevity, mechanical, and electrical integrity.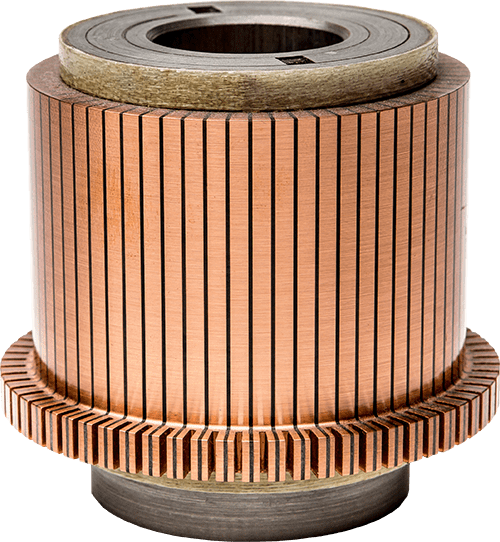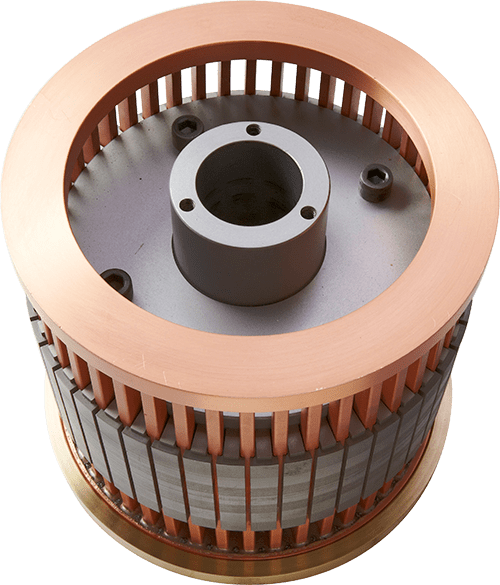 AC Rotor Manufacturing
Electric Materials manufactures AC rotors in a state of the art production facility for many of the major mass transit systems around the world. Through the use of custom manufactured tooling and dedicated equipment, our experienced staff produces AC rotors of the highest quality. From the initial stacking operation for the core, through to the final dynamic balance operation, all steps are subjected to very stringent monitoring as part of our ISO 9001:2015 Quality Control Plan.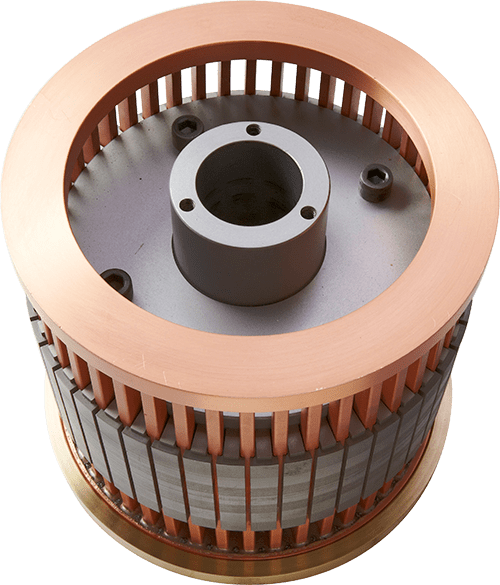 Copper Extrusion & Bronze Extrusion
As a specialty copper mill, our high quality extruded shapes, rods, and bars are produced from billets we cast in-house. As a leading producer of custom and standard shaped copper extrusions, EM carries an extensive tooling inventory consisting of several thousand dies. However, if custom tooling is necessary, you can rely on our seasoned toolmakers to produce all required extrusion and draw dies in-house. We can provide a material Certificate of Compliance with your shipment, or if requested, we will conduct full metal tests for a minimal charge. We welcome the opportunity to review your copper, high copper, brass, and bronze extrusion requirements.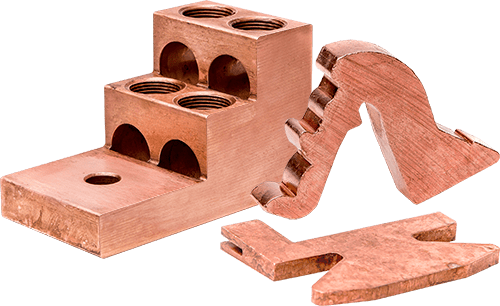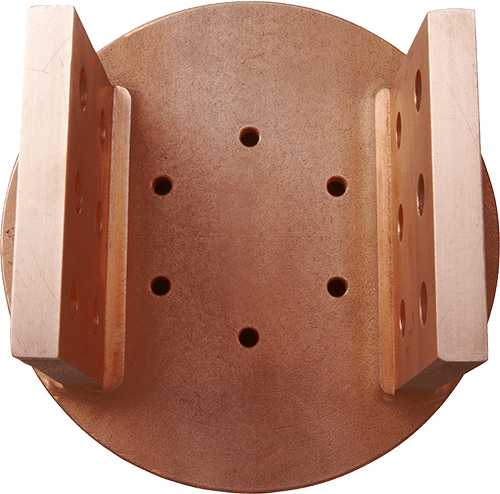 Sand, Centrifugal, and Permanent Mold Copper Castings
Electric Materials has specialized in the casting, fabricating, and machining of copper and copper alloys for a wide variety of industries for over 100 years. Some of the castings we provide are sand castings, centrifugal castings, and permanent mold castings. EM manufacturing and product development capabilities are key to achieving the most cost-effective products to meet customer requirements. No matter what the volume is, our staff is committed to your success by supplying high-quality castings. All castings are regularly inspected throughout the manufacturing process.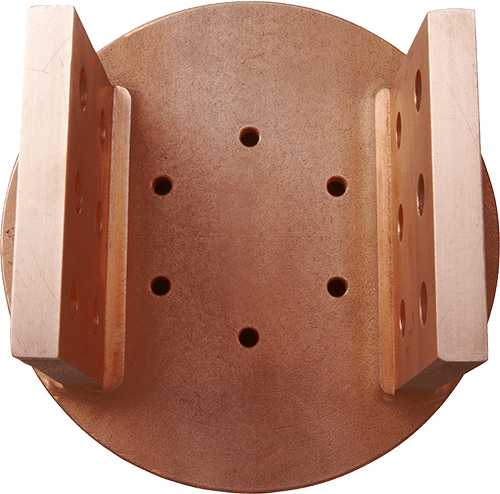 Copper, Copper Alloy, Bronze, and Brass Forging
Electric Materials has been providing quality copper forgings for over 100 years to a wide variety of industries including the electrical, transportation and mining markets. With over 420,000 square feet of manufacturing space, our expertise in manufacturing high-quality forgings of high conductivity copper, chrome copper (conforming to RWMA Class II), and brass or bronze will meet your requirements.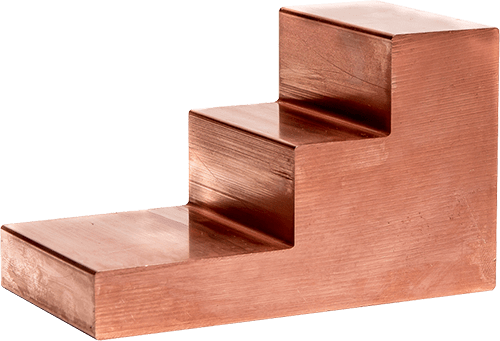 U.S. COPPER ALLOY SUPPLIER & MANUFACTURER For Data Center Power Distribution
Electric Materials is North America's leading solution provider for data center power distribution systems. As the data center market expands, the need for U.S. power systems designed to meet those exacting demands are required. Electric Materials, a U.S. supplier and manufacturer, can provide custom extrusions, machining, and plating to meet the end client's specific requirements. Nickel, silver, and tin plating can be applied to full-length extrusions.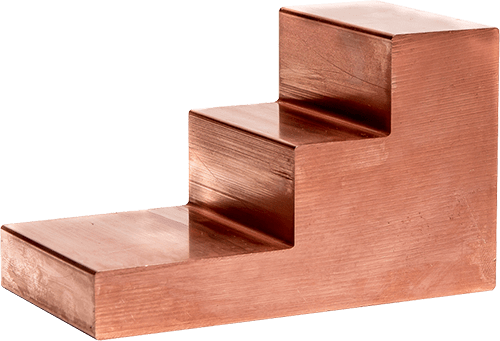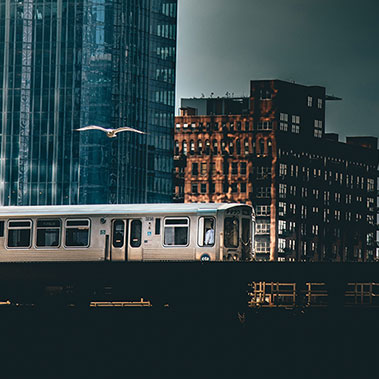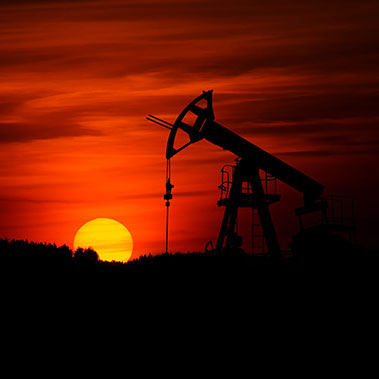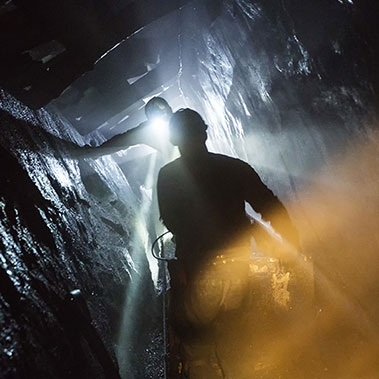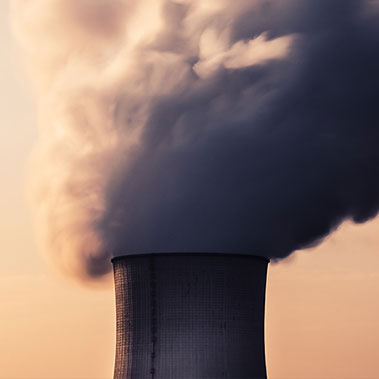 Nuclear Compliance ASME NQA-1
For customers involved in nuclear safety-related work, Electric Materials recently implemented and currently maintains an ASME NQA-1 (10CFR50 Appendix B) compliant quality assurance program. Electric Materials is an active member of Nuclear Industry Assessment Committee (NIAC). The following new instruments were purchased in QA to increase capabilities and improve the precision of our measurement results:
PRATT & WHITNEY LABMASTER gage calibration instrument. This precision instrument is repeatable to within 1.6 microinches.
BRUKER optical emission spectrometer. This instrument is capable of measuring 26 elements.
FARO Arm (portable CMM). It is capable of accurately measuring up to 9 feet.
Keyence IM-6000. This instrument is capable of accurately measuring 99 dimensions within 3 seconds.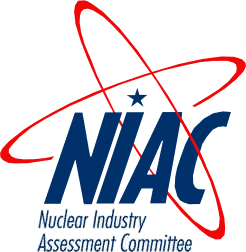 24/7 Commutator Repair
Electric Materials Express Emergency Repair Service
When you need commutator repair in a hurry, take the TEMCO Express. We provide continuous service 24 hours a day, 365 days a year.