U.S. Copper Alloy Supplier & Manufacturer
For Data Center Power Distribution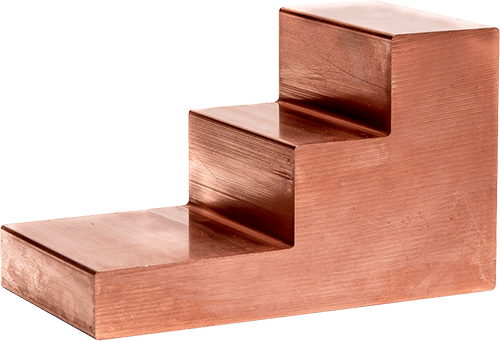 Electric Materials is North America's leading solution provider for data center power distribution systems. As the data center market expands, the need for U.S. power systems designed to meet those exacting demands are required. Electric Materials, a U.S. supplier and manufacturer, can provide custom extrusions, machining, and plating to meet the end client's specific requirements. Nickel, silver, and tin plating can be applied to full-length extrusions. Custom profiles to meet your power rail needs can be created with our in-house die-making capabilities. If your parts are below 1/8" (3 mm) thick, please take a moment to inquire about our stamping capabilities.

U.S. Copper Extrusions, Castings & Forgings for
Busbar
Systems
As the electrification of many transportation systems moves forward, the need to transmit the power stored in batteries to the right location is critical. Since each system creates its own challenges, unique solutions are required. Our ability to offer copper in a variety of alloys, extrusions, castings, and forgings to provide us with the right mix to meet your design needs. At Electric Materials, we have a dedicated manufacturing and engineering staff that work closely together to design and produce Busbar systems.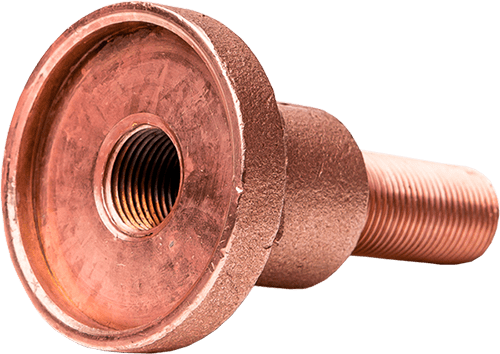 EM's Capabilities for Providing Superior Electric Products
Our metalworking processes are all done in-house under our ISO 9001 QA system. Electric Materials offers extrusions, forging, casting, plating, machining, and brazing with materials including:
For over a century, Electric Materials has offered these processes within the electrical, transportation, and mining industries. We produce high-quality forgings out of high conductivity copper, chrome copper, brass, and bronze. We also perform sand castings, centrifugal castings, and permanent mold castings for electrical and mechanical purposes.
Our company provides standard tooling, utilizing an inventory consisting of several thousand dies, as well as custom tooling at the hands of our experienced metalworking team. We offer a certificate of compliance to ensure that your project specifications have been met. Electric Materials evaluates all chemical compositions within a controlled environment before pouring, casting, and then extruded in one of our hydraulic presses. Electric Materials utilizes specialized equipment to straighten, cold roll, or coil your material, and regularly monitors its chemical, mechanical, and electrical properties to exceed both industry and individual standards.