Commutator & AC Rotor Supplier
Manufacturing for Rail | Transportation | Mining | Naval
A Leading Commutator Supplier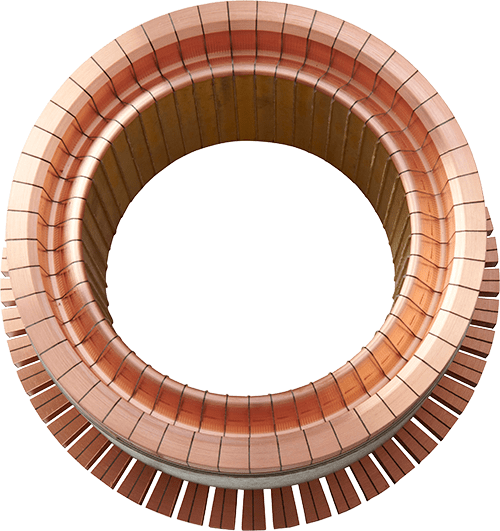 Electric Materials is recognized throughout the world as the leading supplier of commutators and AC rotors for some of the most demanding applications in the rail, steel mill, and the naval industries. Advantages to choosing to work with EM over other manufacturers for all your commutator needs include but are not limited to:
Complete start-to-finish manufacturing capabilities for commutator design and production
Experts in the rebuilding and refilling of existing commutators
Specializes in manufacturing consistent, reliable and high-quality accessory products such as collector rings
Depending on the application and customer requirements, the assembly will be directed through the correct engineering process, resulting in a finished product that is of the highest quality and will provide years of trouble-free service.
Many of the world's leading original equipment manufacturers specify motors built with Electric Materials commutators. Electrical Materials is the largest domestic manufacturer of commutators and is able to produce commutators as small as 5″ in diameter and as large as 12′ in diameter.
Call Electric Materials and Talk to One of Our Professional Team Members About All of Your Commutator Needs Today!
814.725.9621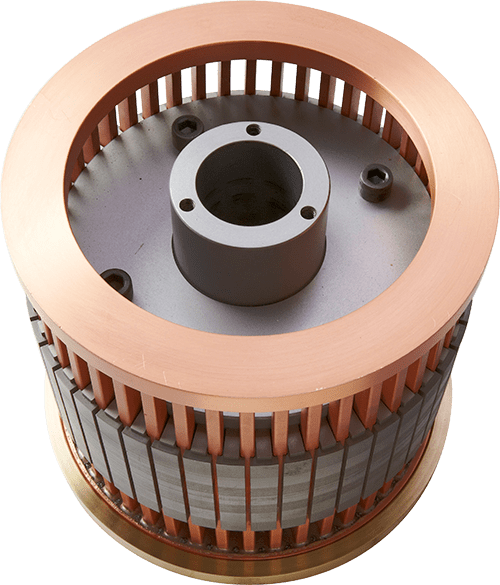 Electric Materials manufacture and supply AC Rotors through the use of custom manufactured tooling and dedicated equipment. Our experienced staff produces AC rotors of the highest quality. From the initial stacking operation for the core, through to the final dynamic balance operation, all steps are subjected to very stringent monitoring as part of our ISO 9001:2015 Quality Control Plan.
EM manufacture AC rotors in a state of the art production facility for many of the major mass transit systems around the world. Some standard AC rotor types EM readily produces include:
AC Motor Components
Copper Rotor Bars
Copper End Rings
Call Electric Materials and Talk to One of Our Professional Team Members About All of Your AC Rotor Needs Today!
814.725.9621