Centrifugal Copper Ring Casting
Manufactured for Mechanical and Electrical Applications
Electric Materials manufactures high-quality copper rings for electrical and mechanical applications utilizing the centrifugal casting process. The molten copper is poured into a hollow cylindrical mold, spinning on a vertical axis. The mold spins with a predetermined speed based on its diameter, creating the required centrifugal force. This process places the molten copper under great power and pressure. These controlled conditions create an excellent casting which solidifies from the outside inward, and therefore is free from gas pockets, blowholes, and shrinkage cavities. During the pour, the heavier metal is forced outward, and the lighter oxides and other impurities are displaced to the inside diameter of the casting which can be removed during machining.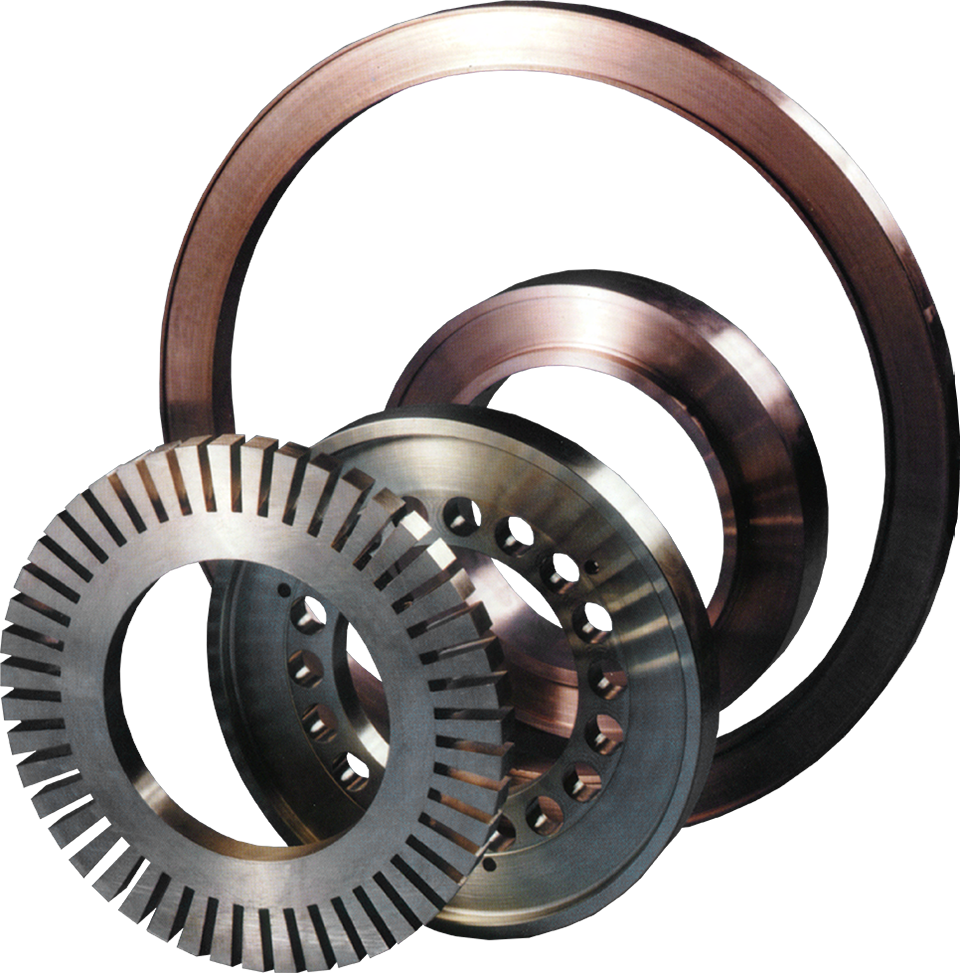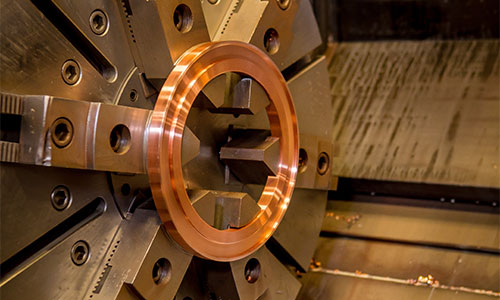 Benefits of Centrifugal Copper Castings for Rings
Rapid solidification and high centrifugal forces produce a dense casting with a uniform and closer grained structure
Purity of cast metal is capable of withstanding high overloads and impact in severe duty applications without fracturing
Improved mechanical properties such as tensile strength and yield strength for longer service life
Cast near net shape minimizes scrap and enhances production rate
Full inventory of popular mold sizes reduces tooling costs and enhances lead-time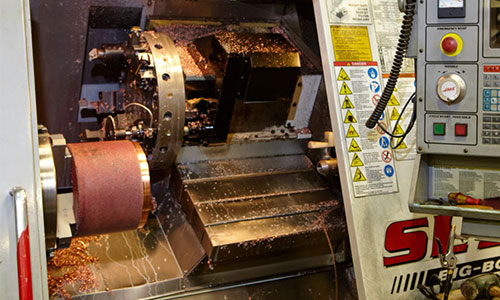 Spin Cast Production Capabilities
Electric Materials' spin cast equipment is capable of producing cast rings from 7-1/4" through 44" outside diameter and weighing up to 1000 pounds in a variety of copper alloys including pure copper, chrome copper, brass, red brass, silicon brass, tin bronze, leaded tin bronze, and aluminum bronze. Other cast alloys are available upon request. Rings are finished by machines, grooved and slotted to tight tolerances in our CNC work centers or rough machined for further processing.