<h1>Copper Alloy Permanent Mold Casting</h1><!-- [et_pb_line_break_holder] --><img src="/wp-content/themes/Divi-weCreate-Child/images/diamond-stroke-brown.svg" alt="electric materials diamond">
Copper and Copper Alloy Permanent Mold Casting
Electric Materials has been providing quality copper castings for over 100 years. As an organization which has continually expanded its capabilities through investment in people and equipment, we have developed into a diverse and vertically integrated manufacturing company. In addition to our copper foundry capabilities, our services also include extrusions, forgings, fabrication, machining, brazing, commutator manufacturing, AC rotor manufacturing, heat treating, and electroplating. Our trained craftsmen are knowledgeable in metallurgy and take great care in proper permanent mold preparation and melting practices ensuring optimal cast results.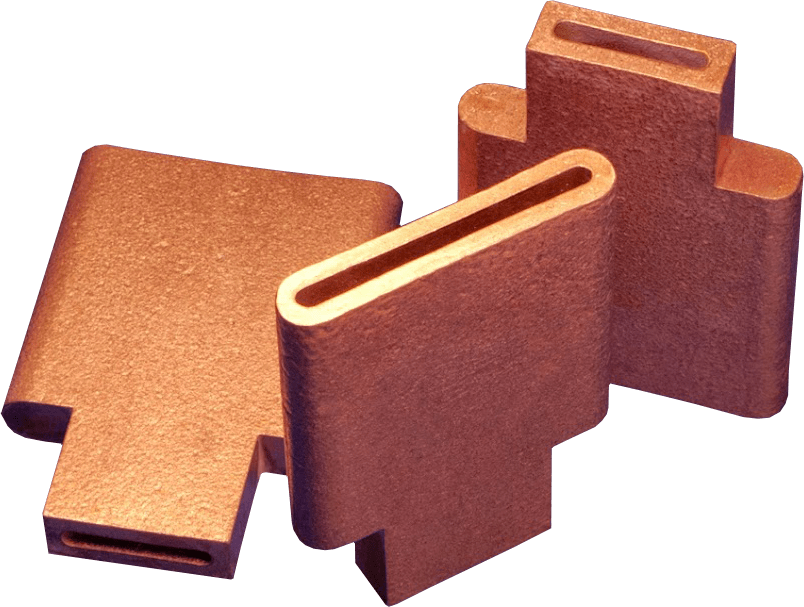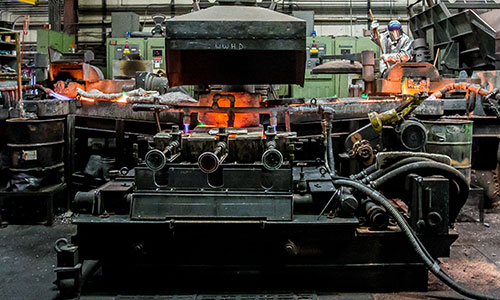 Advantages of Permanent Mold Casting for Copper Alloys
Design flexibility
Superior surface finish compared to sand castings
Tighter tolerances than Sand Casting
Costly machining operations are often eliminated
High conductivity for consistent parts
Automated molding equipment provides improved melt flow and solidification
Excellent product uniformity and repeatability
Near net shape capabilities
Thinner cross sections available than by other casting methods
Rapid solidification yields uniform fine, dense grain structure
Improved mechanical properties
High quality castings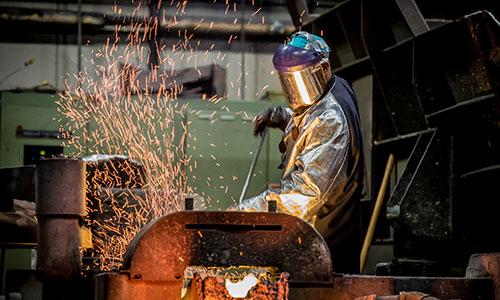 Custom Permanent Mold Copper Casting Services
At EM, we specialize in providing copper and copper alloy castings using permanent molds that meet the most stringent requirements for purity of composition, conductivity, and mechanical properties. Ideal for a wide variety of electrical and mechanical applications, our permanent mold castings can be based on existing designs or poured to your exact specifications. Our permanent mold facility allows us to handle both small and large volume casting orders. In-house services and capabilities include:
Product engineering design assistance
Engineering evaluation utilizing SolidWorks, Inventor, Design Evaluation Software, and AFS Solid Cast
Pattern manufacturing, maintenance, and repair
Core making equipment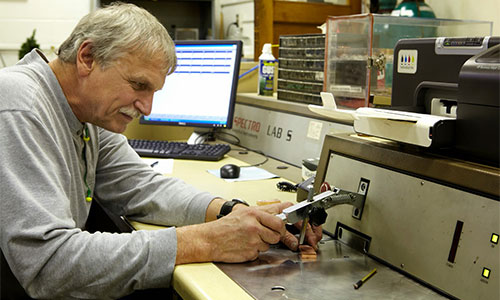 Quality Systems & Compliance
Quality and dependable services are our primary concerns. All permanent mold castings are designed, engineered, manufactured, and tested to the highest standards. All castings are regularly inspected throughout the manufacturing process, and pre-pour chemistries are evaluated to ensure proper alloy compositions and compliances with our customer's specifications.
Electric Materials is compliant with the following quality regulations and standards:
ISO 9001:2015
MIL I 45208
U.S. NRC 10 CFR 21 and 10 CFR 50, B
In-house resources that support our foundry and inspection operations:
Fully equipped lab for chemical and mechanical analysis
Certified ingot
Staff metallurgist
Heat treat facilities
Fully equipped machine shop
Optical emission spectrometer
Pressure testing
Liquid penetrant testing
Mechanical fracture testing
Silver & tin electroplating
Complete finish machining